The Perfect Blend of Space and Sophistication That Redefines Upscale Urban Living
Welcome to Metrotowne a new residential condominium developed by Phinma Properties. These development is future proof, safe and strategically situated on flood-free location. At the heart of Las Pinas City is an elegant, timeless piece of architecture that is lovingly developed to nurture the traditions, needs and passion of the Filipino family.
Metrotowne is a proud product of this inspiration. It's a monument to the driven few who dreamed and dared to reach the top, a place they can call home for many years to come.

Marcos Alvarez, Las Pinas City
Studio Unit & Two (2) Bedroom
22.92 sqm ( Studio ) 48.53 sqm ( 2 Bedroom )
1,350 ( Studio Units ) 300 Units ( 2BR )
Total No. of Parking Slots
417 Slots ( Parking Ratio: 1:40 )
24-hr Roving Security
Guardhouse (Main gate
Commercial Units For Lease
Treatment Plant (STP )
Material Recovery Facility (MRF )
Command Center
Parking Building Specifications: 284 Slots
                                                 4-Storey With Open Roof Deck
                                                 Parking Building Complex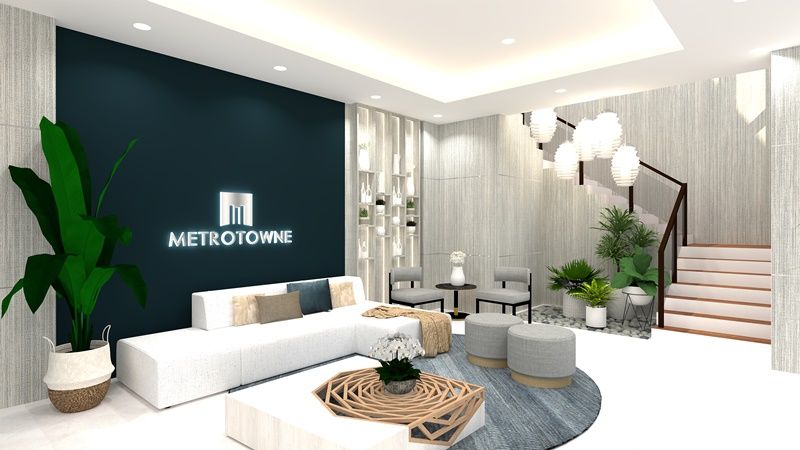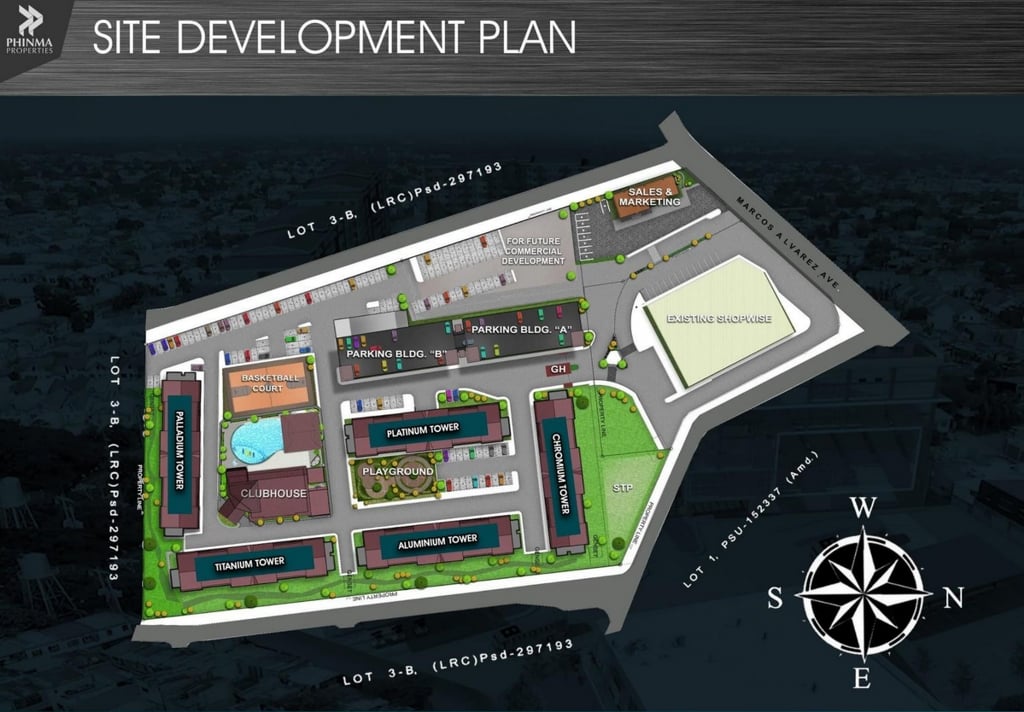 Low Density, Affordable Community
Studio : 22.93 sqm
Studio units within this condominium are designed with meticulous attention to detail, as a result, it is such a haven for those seeking a cozy yet stylish living space. As you step into these units, you are immediately struck by their sense of openness and elegance.
For those seeking a bit more space and privacy, the two-bedroom units boast a master bedroom that is a sanctuary of comfort because it has a separate bedroom, providing privacy and tranquility, while the open-concept living area still maintains that sense of grandeur.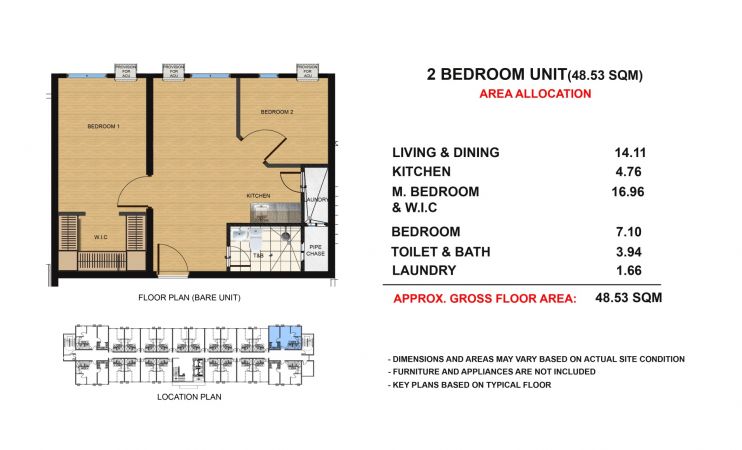 FLOOR FINISHES
Living, Dining & Kitchen
Bedroom
Toilet & Bath
Laundry
Studio Units                               2 Bedroom Units
Vinyl Planks
Vinyl Planks
Ceramic Tiles
Smooth Cement Plaster Painted Finish
CEILING FINISHE
Living, Dining & Kitchen
Bedroom
Toilet & Bath
Smooth Cement Plaster Painted Finish
Smooth Cement Plaster Painted Finish
Moisture Resistant Gypsum Board Painted Finish
DOORS
Main Door
Bedroom
Toilet & Bath
Steel Door
Molded Door
PVC Door

Coming home to Metrotowne means coming home to serenity, coming home to security that never sleeps and never wavers, strategic CCTV placements, RFID security system in every residential building, 24-hour roving security, a dedicated team that watches over your safety, ready for any emergency.
After a long day, the only thing on your mind will be the one that matters.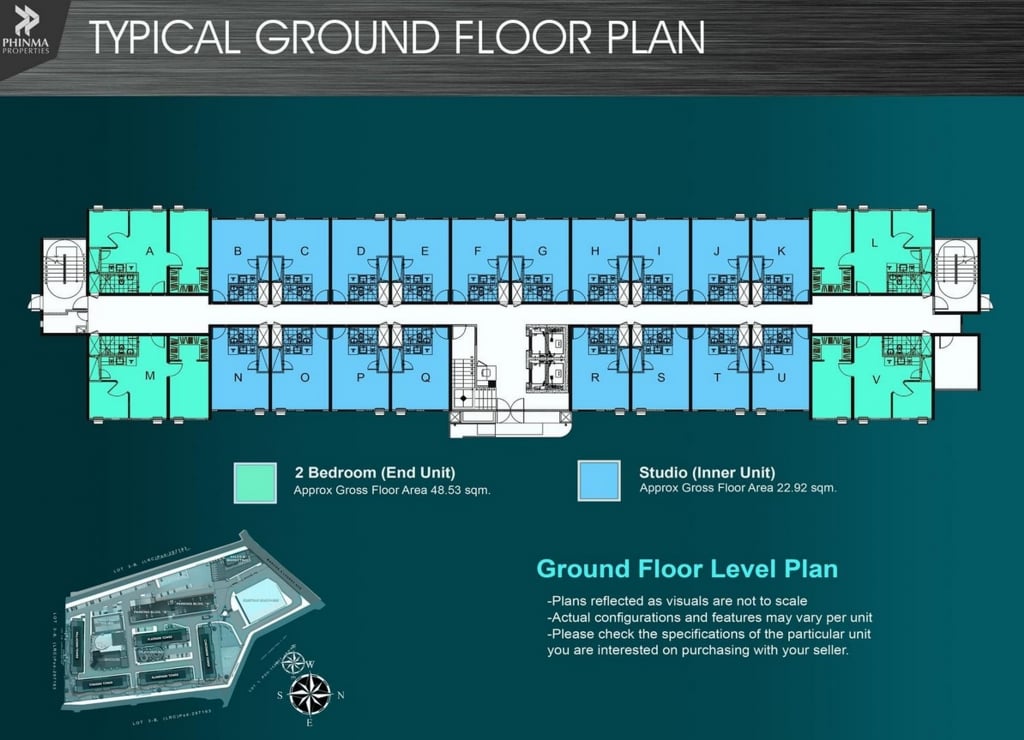 Chromium Tower (Tower One)
                          15 Residential Floors  
                          330 Units Per Building
                          22 Units Per Floor
                             Unit Type        Unit Size    Total No. of Units  
                             Studio                   22.92 sqm        270
                             2 Bedroom           48.53 sqm         60
                                                  Two (2) Elevators
                                                 RFID Security System
                                          Ramp for People With Disabilities
                                    Emergency Lighting For Common Areas
                                    Fire Alarm And Sprinkler System
                                    Fire Hose Cabinet On Every Floor
                                    Fire Exits On Every Floor
                                    Full Back-up Power
                                    Landscaped Gardens And Atriums
                                    CCTV Provision
                                    Support Utilities: Electrical Room, Mechanical Room
                                    And Staircase Pressurization System at the Fire Exit

Community Amenities : Beyond The Units
In Metrotowne, it is not just about the units themselves; it's also about the lifestyle that comes with it, the complete amenities for excellent living and designed to impress and built to amaze. Function rooms that is perfect for special gatherings, relaxing swimming pool, sprawling spaces for playing, breathing, living, and thriving.
Residents can enjoy a wide range of amenities that elevate their daily living experience. 
INDOOR AMENITIES
Media Room
Fitness Gym
Game Room With Mini Bar
Function Hall
Co-Working Area
Kid's Playroom
OUTDOOR AMENITIES
Adult's Swimming Pool
Children's Swimming Pool
Playground
Parks and Playground
Jogging Path
Leisure Park
Outdoor Dining
Garden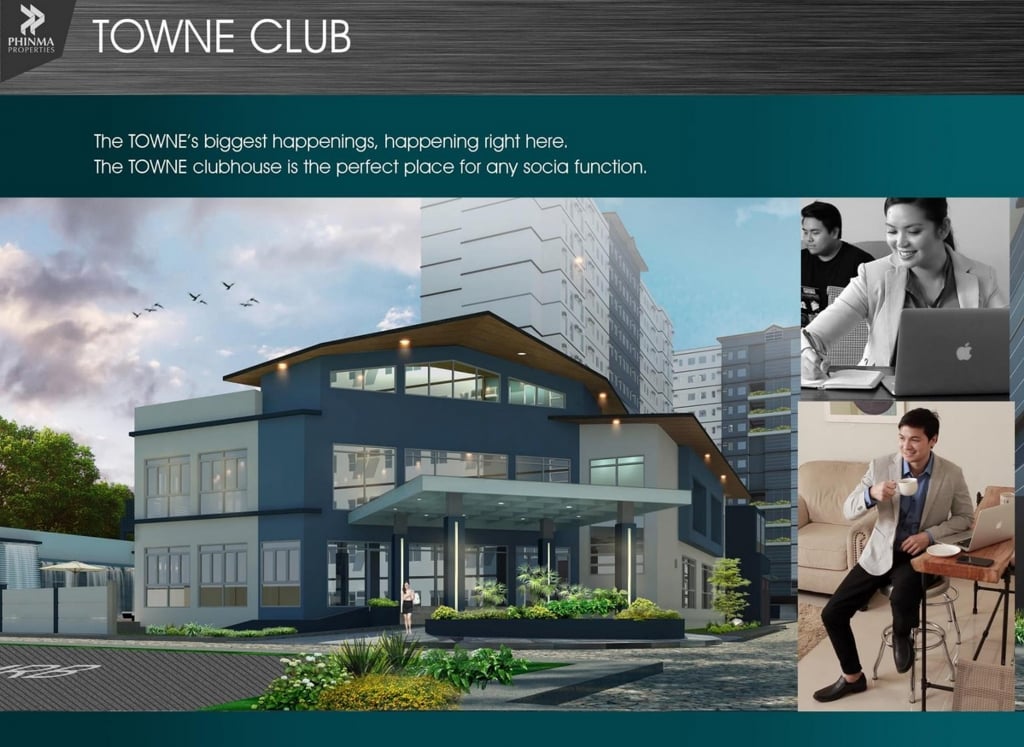 Strategic Location: connected to the city and just about everything else.
Very convenient where everything you need is right next door.
A safe haven: unwind with peace of mind.
Relaxing amenities
Its proximity to the neighboring Schools and Universities, Central Business Districts, Malls and other major establishments.
A wise investment: the potential to grow your money through capital appreciation and steady source of income from rentals.

The Drive n Life is a Short Drive Away From Major Establishments
The distance to your best life will never be beyond reach. Find your center and just about everything else in the heart of Las Pinas City, a drive away from cities and opportunities.
To Alabang and Paranaque via Alabang-Zapote Road/Friendship Route
To Pasay and Makati via Manila-Cavite Expressway
To Muntinlupa and Cavite via Daang Hari
2.2 kms Away From SM Southmall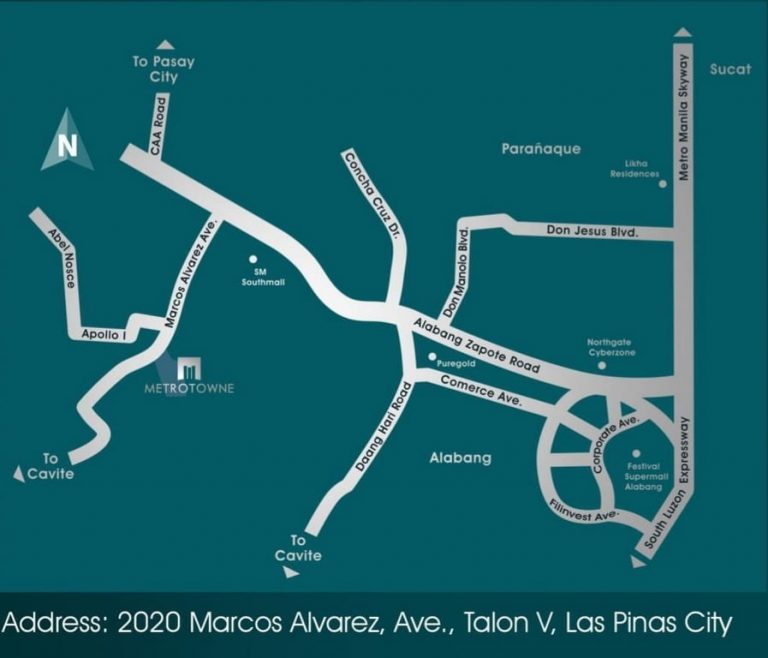 Whatever game you play, business or leisure, your competitive spirit will feel right at home at Metrotowne that is built with the best of business and living amenities. 
Move-in for a taste of good life. If you're looking to experience the epitome of urban sophistication, these condos are your ticket to the high life in the heart of the city.